Clarendon Lawyers
A specialist mergers and acquisitions law firm.
A top M&A law firm with a unique approach to brand.
Our brand proposition was based on the authentic way the Clarendon's team engaged and interacted with clients, team members and partners. The strategy informed both internal and external communications.
The firm experienced significant growth and established itself as one of Australia's most recognised specialist M&A law firms, until its eventual merger with Mills Oakley.
Brand Strategy |
Identity |
Advertising |
Digital |
Print |
Events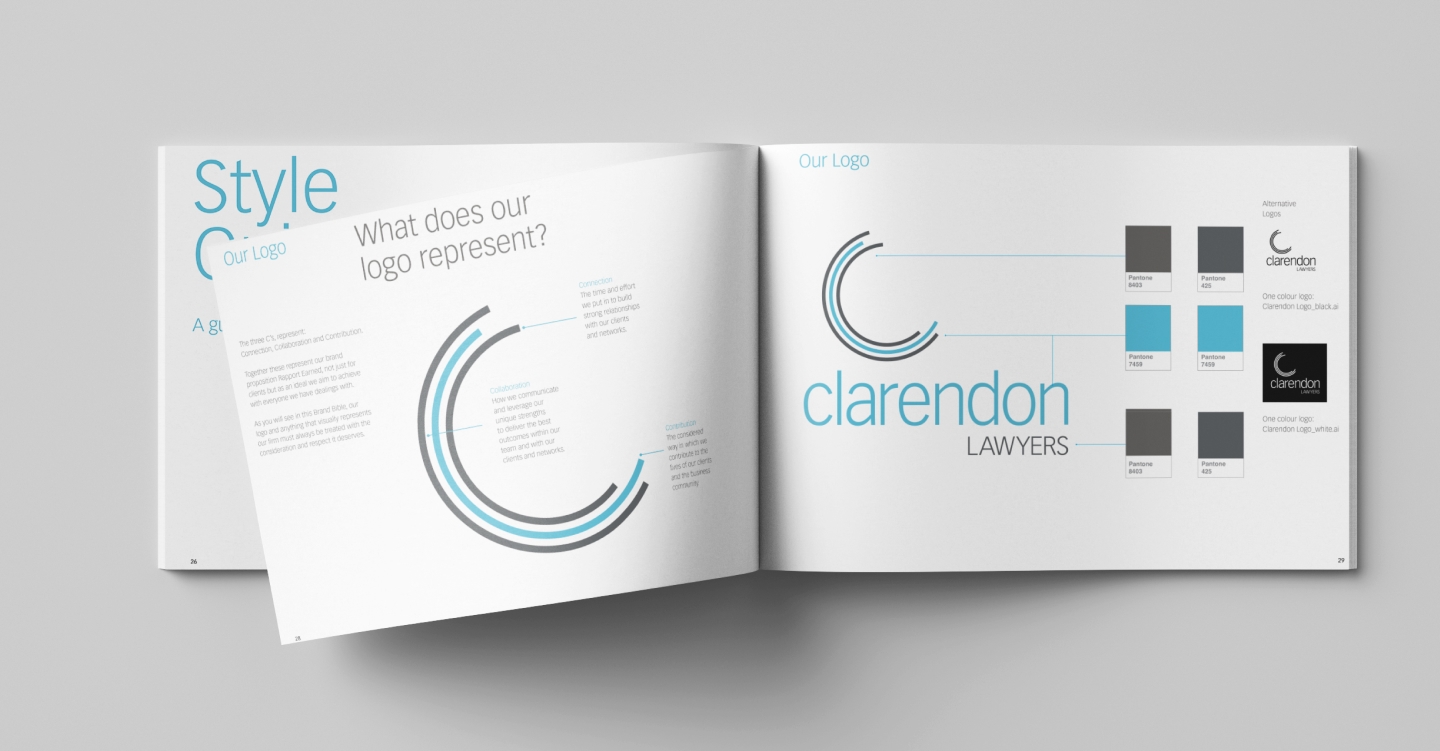 A comprehensive brand bible was created and the new strategy was launched to the full team at a company-wide offsite in Byron Bay.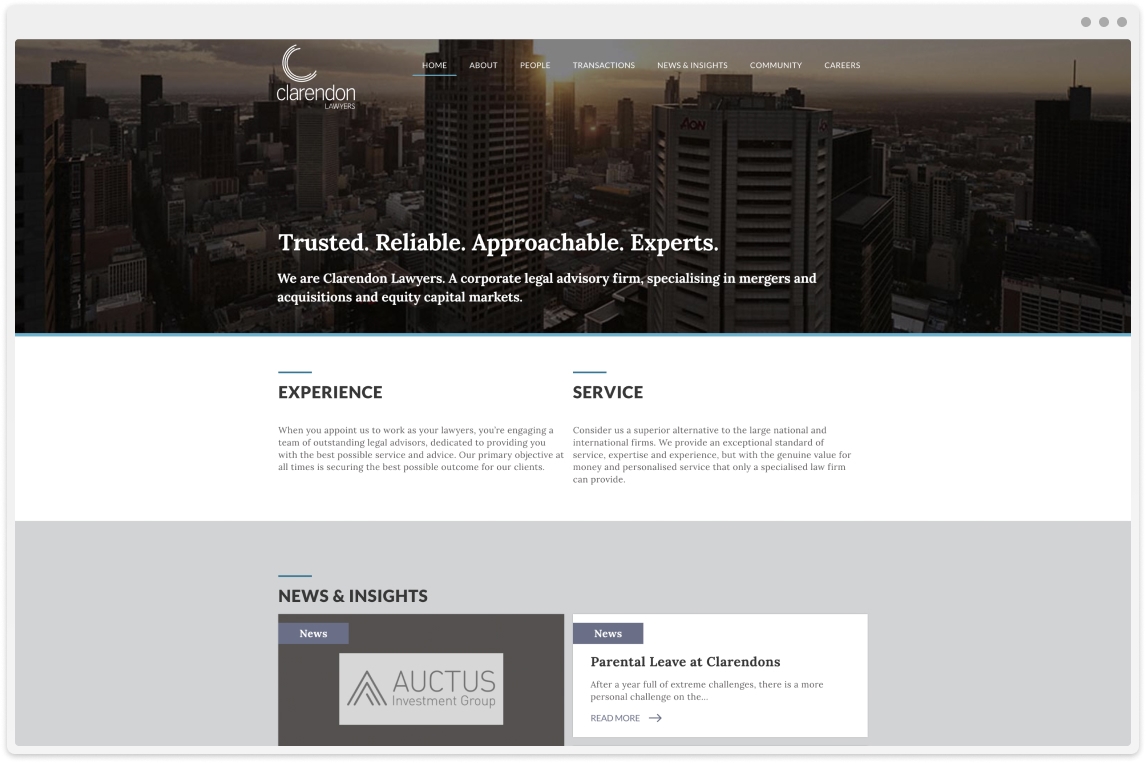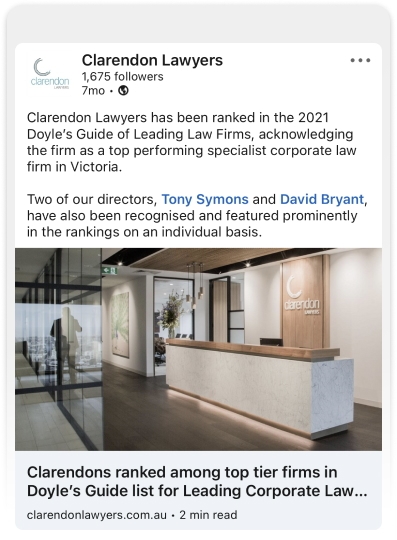 A consistent social strategy.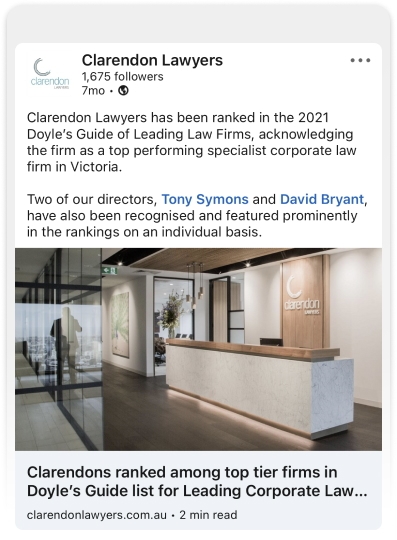 Clarendon Lawyers
Oaks Day Event
Always a glamorous Oaks Day engagement.
A key brand activity was the Oaks Day Clarendon's event as a thank you to clients and partners.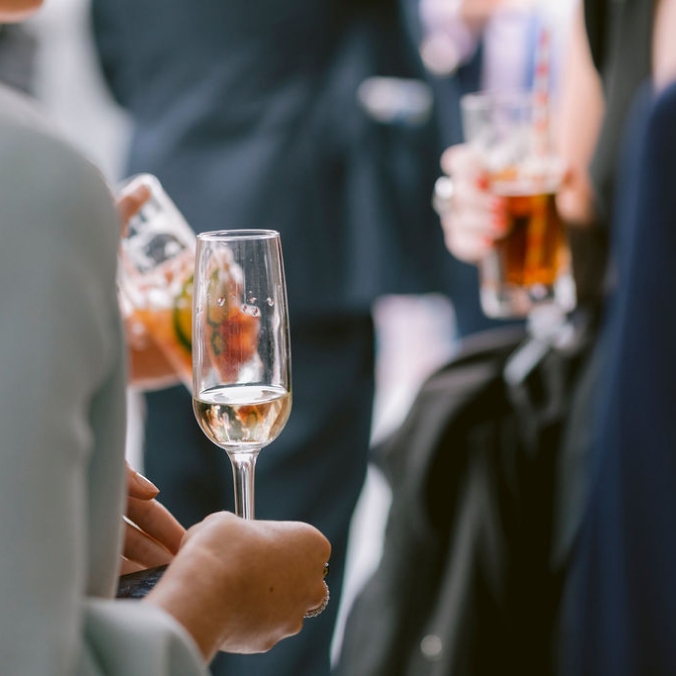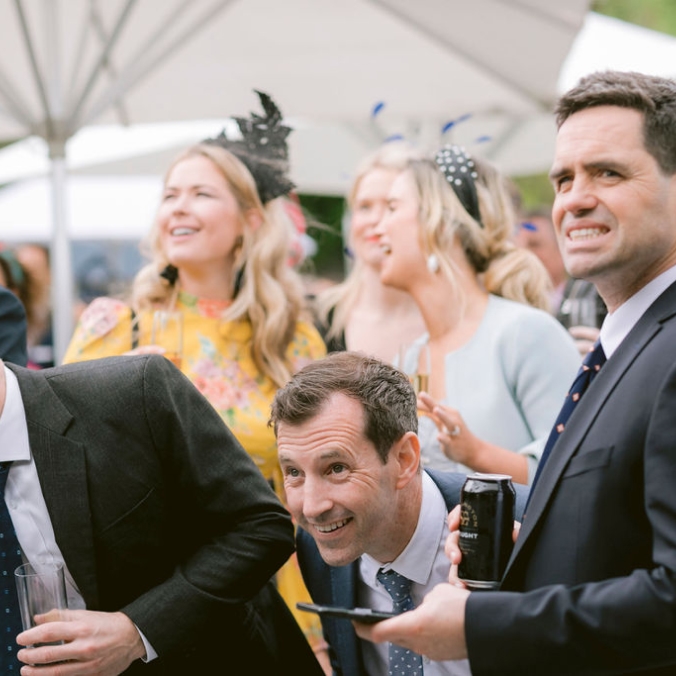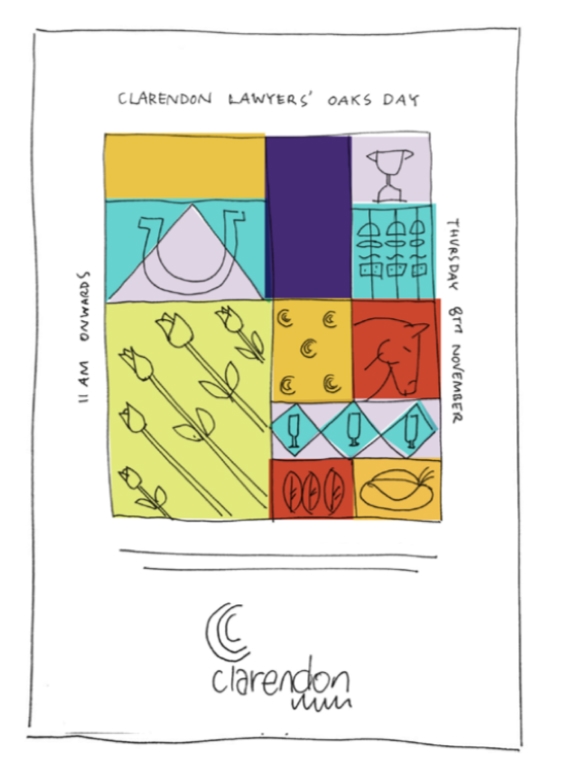 A considered approach to all communications. Even those during Covid 19 lockdown.